Who is it good for?  

♡ Women of all ages,

including those going through perimenopause and menopause


♡ Postpartum mothers seeking gentle post-childbirth care
♡ Individuals experiencing dryness or discomfort for natural relief
♡ Women using yoni soap during their menstrual cycle for cleanliness and balance
♡ Anyone dedicated to lifelong yoni health
♡ Ladies using yoni soap post-shaving for soothing moisture
♡ Those prioritizing holistic self-care and wellness-aligned products.

Regular price
$56.00 USD
Sale price
$45.97 USD
Unit price
per
Sale
Sold out
100% NO-RISK MONEY BACK GUARANTEE
View full details
Safety first: Approved by Registered Nurse


Yes please!

Avoid these!
Our promise of safe ingredients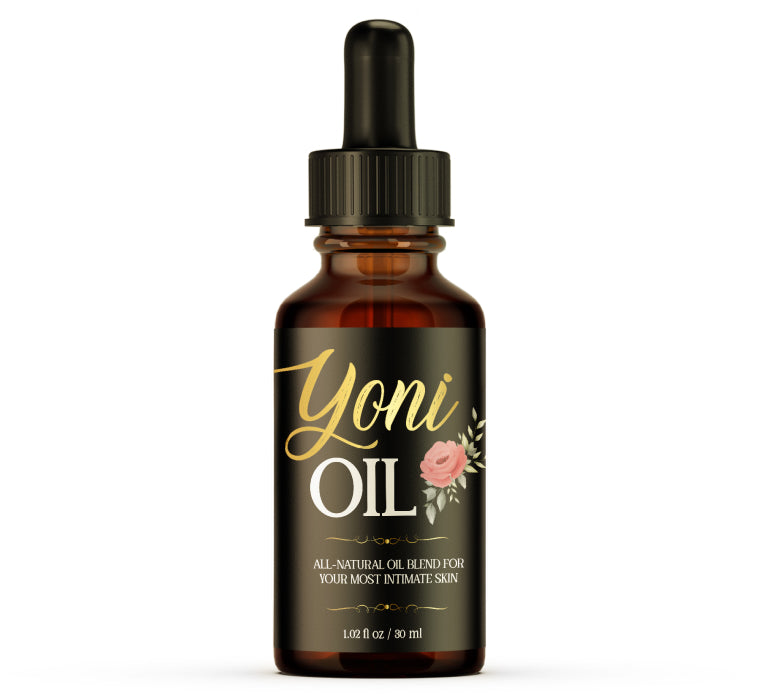 Yes please!

Rose Oil
We've incorporated rose oil into our blend to enhance your yoni's well-being. Rose oil is renowned for...read more

Clary Sage Oil
Its natural properties help maintain pH balance, reducing the risk of irritation and discomfort. Its anti-inflammatory...read more

Cistus Oil
It is known for its natural astringent properties, which help maintain the pH balance of your intimate area....read more

Frankincense Oil
Renowned for its natural properties that promote a balanced and healthy intimate area. Its anti-inflammatory...read more

Lavender Oil
Known for its calming attributes, its aroma may reduce stress and anxiety, promoting relaxation...read more

Almond Oil
Known for its natural moisturizing properties, effectively nurturing and hydrating your yoni area. Its mild...read more

Vitamin E
It is like a powerful shield for your yoni skin, protecting it from harmful free...read more

Organic Calendula Oil
It is like a soothing hug for your yoni, thanks to its natural anti-inflammatory properties that...read more

Extra virgin Olive Oil
It is like a natural moisturizer that deeply hydrates your yoni's skin, keeping it soft and supple....read more
VS. Their Concealed Facts

Avoid these!

Cetyl Alcohol
Can be problematic for the yoni area due to several reasons. Firstly, it's a synthetic alcohol derived from petroleum, which...read more

Glycerin
Can be challenging for the yoni area due to its potential to disrupt the delicate balance of the vaginal environment...read more

Fragrance
It is concerning for the yoni area due to its potential to cause irritation and disrupt the natural balance of the...read more

Maltodextrin
Can be difficult for the yoni area due to its potential to disrupt the natural vaginal balance. It is a carbo...read more

Propylene Glycol
Can be problematic for the yoni area due to its potential to cause irritation and discomfort. It is...read more

Different types of acids
They include citric acid, glycolic acid, or salicylic acid. These acids can be detrimental to the yoni area...read more

SLES or SLS
Sodium Laureth Sulfate or Sodium Lauryl Sulfate can be problematic for...read more

Sodium Benzoate
Can be detrimental for the yoni area due to its potential to cause irritation and discomfort. It is a preservative...read more

Different types of isopropyl compounds
They include isopropyl alcohol, isopropyl palmitate, and isopropyl myristate, they can be detrimental...read more
You may also like
Regular price

$27.95 USD

Sale price

$24.95 USD

Unit price

per
Our Product Superstars

Our Product Superstars

Our Product Superstars
Our Product Superstars

Our Product Superstars

Our Product Superstars

Our Product Superstars

Our Product Superstars

Our Product Superstars

Our Product Superstars

Our Product Superstars

Our Product Superstars

Our Product Superstars

Our Product Superstars

Our Product Superstars

Our Product Superstars

Our Product Superstars

Our Product Superstars

Our Product Superstars

Our Product Superstars

Our Product Superstars
Yoni Bundle: Revitalize and Empower Your Intimate Experience